Do you love conversations about statistics and data science?
In need of a new cool at home hobby?
Slowly going blind behind your screens?
Want to explore another medium to broadcast your operations research?
Then join our webinar about podcasts!
November 24th, 15.00h-16.30h (local time in The Netherlands)
The webinar will consist of two parts; an introduction to podcasts and the story of the statistical podcast series "Stats+Stories".
---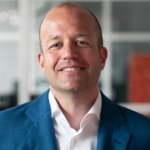 Introduction to podcasts by Jos van der Pluijm.
Jos works as a senior consultant at Sterk Werk Communicatie. In this role he, amongst others, helps companies to reach the news media and to be found by their target audience with relevant content. One of the ways to reach this goals is by developing podcasts. He will share with us the basics about podcasts, both practical and technical.
---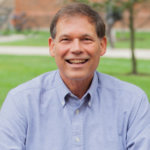 Experiences from Stats+Stories podcast series by Prof. John Bailer, PhD (Photo by Scott Kissell)
He is the co-creator of the podcast series Stats+Stories, the podcast series where the stories behind the statistics and the statistics behind the stories are explored. John Bailer and his Stats+Stories colleagues just won the 2021 Joint Policy Board for Mathematics Communications Award "for their engaging, entertaining, and enlightening Stats+Stories podcast". He will share his experiences with us during the webinar.
John Bailer is also University Distinguished Professor and chair of the Department of Statistics at Miami University in Oxford, Ohio. He is currently President of the International Statistical Institute, and was recently awarded the American Statistical Association's Founders Award.
Registration:
Please note: Registration is now full. You will be put on the waiting list if you register!
You can register via the form at the bottom of the event website.
The event will be in English.
Do you have questions regarding registration, please contact us on pers@vvsor.nl 
Can't wait?
Try Stats+Stories in your podcast app or at: https://statsandstories.net/
Totally new to podcasts? A lot of people I know became hooked after Serial Season 1 (not on statistics or OR): https://serialpodcast.org/season-one
Gepubliceerd op: November 10, 2020