The table of contents with downloadable articles of the latest issue of each new STAtOR will be posted online. This edition 20(1) is extra special, since it is the anniversary edition and the 20th birthday of STAtOR.
The Latest Issue page for the March 2019 issue has just been released: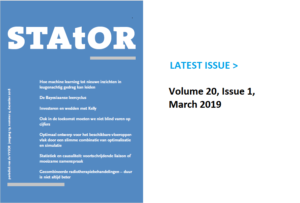 please see here for the contents of the latest issue of STAtOR.
Gepubliceerd op: December 5, 2018