This event was cancelled
Technology, smart planning, and a fleet of electric vehicles lead to less food waste and fewer food miles. Picnic is competitive and sustainable. Software is helping us lead a grocery revolution. With a data-driven approach and an app-only store, Picnic has become Europe's fastest growing online supermarket.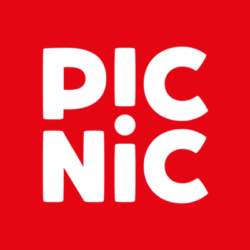 The Young Statisticians will visit Picnic on the 18th of October. We will learn how Picnic applies statistics and machine learning to be competitive and sustainable.
Location: Van Marwijk Kooystraat 15, 1096 BR Amsterdam
The programme of the day is:
14:00 – 15:00: Presentation by the Growth team
15:00 – 16:00: Case on predictive models by the Distribution team
16:00 – 16:30: A guided visit of the hub
16:30 – end of day: Drinks
If you are interested, please sign up below. There is a limited number of positions, so a recruiter will take a look at your curriculum vitae.