Session 1: Choosing the right chart for your data
Time: 11.00-13.00
Platform: Zoom
Workshop type: Theoretical
Number of places: 80 participants
In this first webinar, data-viz expert Yan Holtz will teach us his philosophy on chart choice. He will show us the decision-making process he employs to choose to the appropriate chart for our data, which will be guided by the dataset format and the context for which the chart is required. Additionally, Yan will provide an overview of common mistakes or caveats which can lead to misleading data visualizations and provide solutions and alternatives.
Who is Yan Holtz?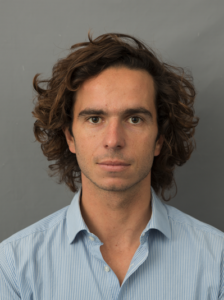 Yan Holtz is a data analyst and data visualization specialist current working for Datadog. As a profession, Yan helps both companies and researchers analyse their datasets, covering all steps from pre-processing to communicating results. Additionally, Yan Holtz is the co-author of the 'From Data to Viz' project, an online website providing a classification of chart types based on the input data format (https://www.data-to-viz.com/). The website provides a decision-tree that researchers can use to help guide them towards choosing the appropriate visualization for their dataset. For this, the project has been chosen as a winner of the 'Kantar Information is Beautiful Awards'.
Website: yan-holtz.com
Registration and Zoom link:
Registration has closed and the Zoom link to the first session of the workshop series has been sent to the participants. If you have not received this link, please check the spam/junk inbox of your email. If it is not there, contact us via statisticscommunication@vvsor.nl.